Roger Federer hopes to replicate fellow tennis great Rafael Nadal's "incredibly inspiring" recovery from injury when he makes his own comeback from knee surgery.
Nadal suffered from a recurring foot problem last season but returned to secure a record 21st grand slam title at the Australian Open in January, moving ahead of Federer and Novak Djokovic in the men's all-time list.
Federer has been out of action since losing in the Wimbledon quarter-finals last year, where he sustained another problem with his knee and subsequently underwent a third surgery in the space of 18 months.
The Swiss is yet to put a timeframe on his full ATP Tour return, although he is scheduled to play at the Laver Cup in September before playing the Swiss Indoors Basel event in his home city in October.
Federer, who turns 41 in August, referenced Nadal as he expressed his hopes to emulate the Spaniard's 20-match winning streak that he embarked on when returning from injury this season.
"It's incredibly inspiring when someone comes back from massive health problems," Federer told Caminada Magazin.
"Rafa and I talk on the phone from time to time, we talk a lot. I knew he wasn't doing great, but when he made it I was really happy for him. The effort is immense."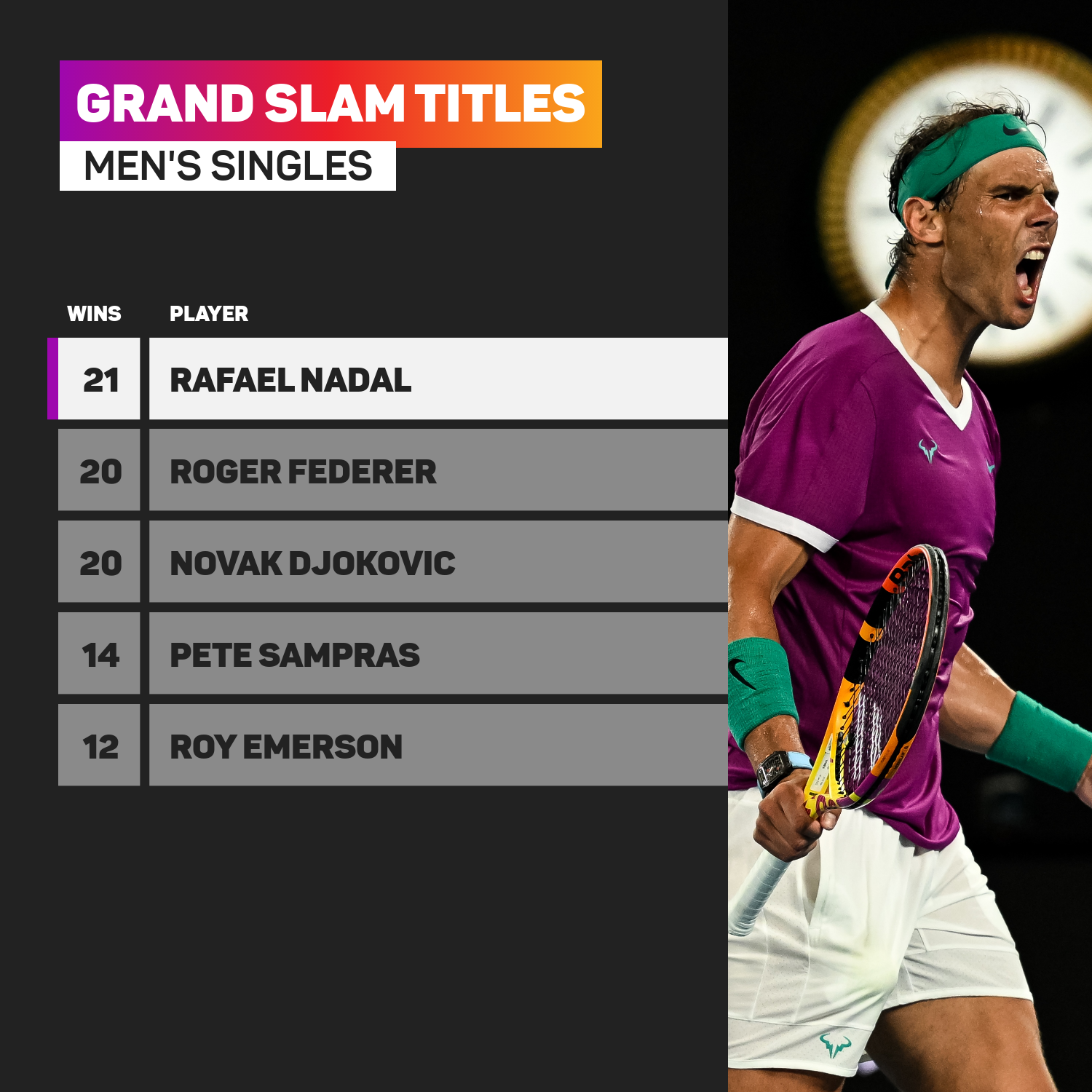 As for Federer's recovery, the world number 46 detailed the struggles he has to go through just to make it onto the court.
"As with a car, you have to turn a thousand screws until the engine runs smoothly," he added. "Today, mobilisation, stretching, and a warm-up in the morning take about 45 minutes. Then we drive to the plant. There follows a warm-up on the pitch, half an hour. 
"After that I eat, stretch, strengthen my ankles with tapes, then warm up again, do gymnastics and explosive speed exercises. Before I finally play, I took care of my body for two and a half hours.
"I don't post many pictures of the strenuous training because I was always convinced that it was a matter of course. Everyone trains hard. 
"I swore to myself that by the end of my career I wouldn't be completely broken. Later I would like to go skiing with the children and play football with my colleagues. That's why I'm doing rehab now – not just for tennis. Also for life after your career."
Asked when he will make his comeback, Federer added: "I can't even think that far. I'm waiting for the doctors' okay. I'm ready to give it my all again. 
"I feel like a racehorse scratching its stall and wanting to race. In the summer I hope to be able to hit the ground running. 
"I'm looking forward to coming home in the evening after the tough day of training and being completely exhausted."