Giannis Antetokounmpo acknowledged he was playing to his strengths in repeatedly attacking the rim in Game 6 against the Brooklyn Nets, ending without a three-point attempt.
The Milwaukee Bucks superstar came up with 30 points and 17 rebounds on Thursday to help keep his team alive in the postseason, levelling the Eastern Conference semi-finals series at 3-3.
While Khris Middleton led the Bucks in scoring with 38 points, Antetokounmpo was crucially more efficient than earlier in the playoffs.
In the 2020-21 postseason, the 'Greek Freak' is a 52.3 per cent shooter from the field, but that breaks down to 70.2 per cent at the rim, 39.3 per cent from midrange and a measly 17.1 per cent from three.
Antetokounmpo has averaged 4.1 attempts per game from beyond the arc – up on 3.2 in the regular season, which was an increase on a career average of 2.2.
Against Brooklyn, though, Antetokounmpo did not shoot once from deep.
It was only the fourth time this season the two-time MVP had zero three-point attempts, one of which came as he sprained his ankle at Houston after 46 seconds in April.
Meanwhile, Game 6 was the eighth occasion across Antetokounmpo's NBA career he had 20 field goal attempts and none from three – the first since 2018 and first in the playoffs since his home postseason debut in 2015.
"That was just how it went," he said. "I didn't shoot a three tonight, but I'm just trying to be aggressive. Get downhill, make the right play.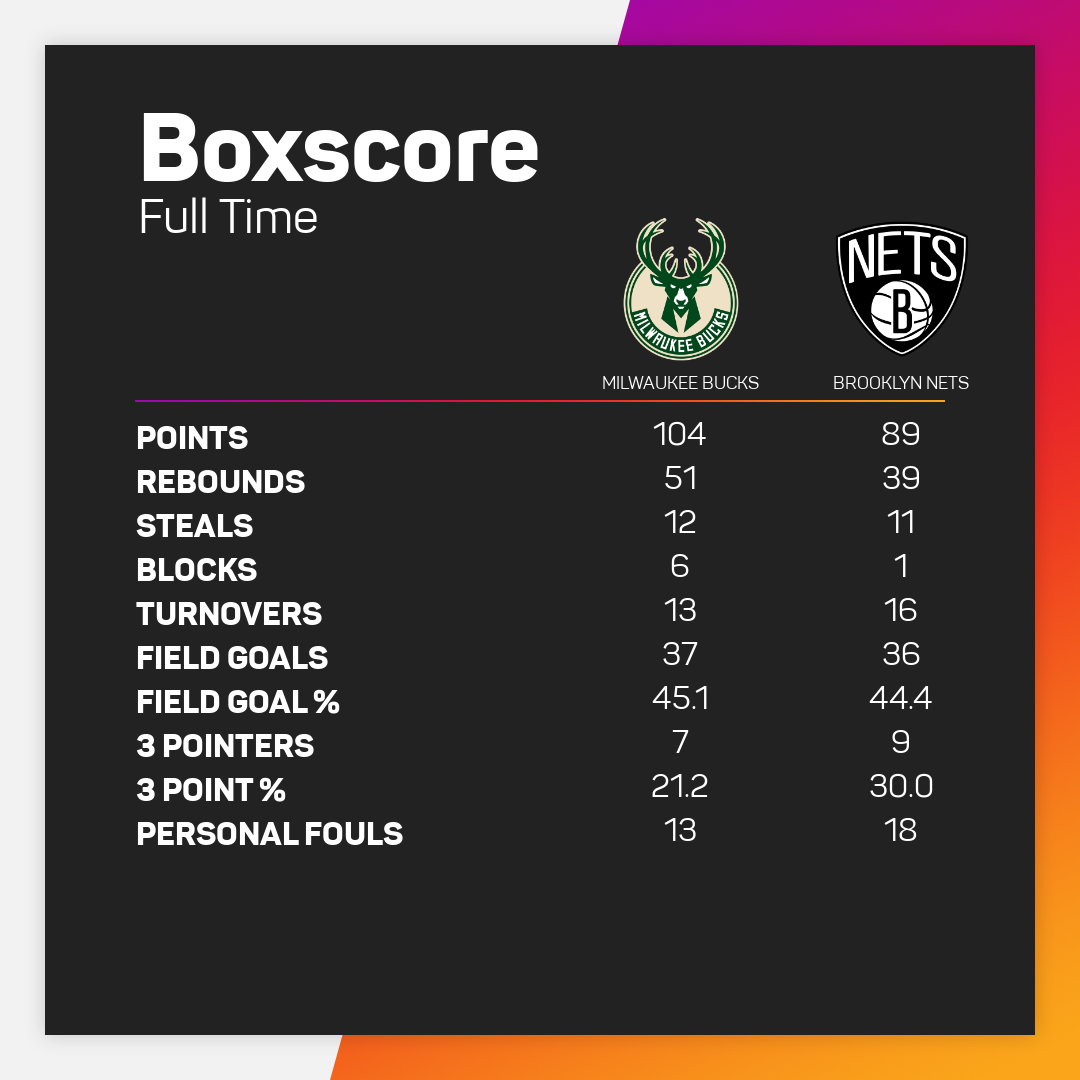 "I think there was maybe one or two plays I was open at the three-point line and maybe could have shot it.
"But what I know is that I enjoy the game when I'm aggressive and I can get downhill and I can get my team-mates involved, and when I play to my strengths.
"That's when I enjoy the game the most, and that's what I try to do."
Coach Mike Budenholzer added: "Giannis coming into the game was in a good place.
"Just get him where he's attacking and creating for his team-mates, creating for himself. He came in today in a good place, and we've got to stay there going into Game 7."
Game 7 is back on the road, with all six games to this point having been won by the home team.
Antetokounmpo, who has only once been beyond this round and never past the Eastern Conference Finals, said: "We knew what kind of game this was.
"There was only one option: win the game. We knew if we didn't win the game, our season would be over, and we've talked about it multiple times in the locker room among the guys that it's not going to be easy.
"As I've said all year long, we're built for this moment. Simple as that. No one said it was going to be easy. It might be hard. But we are capable of doing it.
"So, everybody had a great mindset, came to play, came to compete, and hopefully we can do that in Game 7."