Former Tottenham striker Teddy Sheringham has praised the understanding of Harry Kane and Son Heung-Min as the duo close in on a Premier League record.
Kane and Son have directly combined for 35 goals in the English top flight since the South Korea international's move from Bayer Leverkusen in August 2015.
The Spurs pair, who successfully linked up again in last weekend's win at Newcastle United, are now just one behind the leading tally of 36 set by Chelsea's Frank Lampard and Didier Drogba ahead of a London derby with West Ham United on Sunday.
And Sheringham, who scored 124 goals in 277 appearances across two spells for Spurs, is hopeful Kane and Son can continue to link up in such devastating fashion.
In an exclusive interview, the 55-year-old told Stats Perform: "They have a great understanding.
"They're two phenomenal players playing at the top of their game. They have an understanding that clicks. 
"They know what's good and what's bad for each other and they play to their strengths and long may continue for Tottenham."
Sheringham knows all about the benefits of playing with a team-mate on the same wavelength.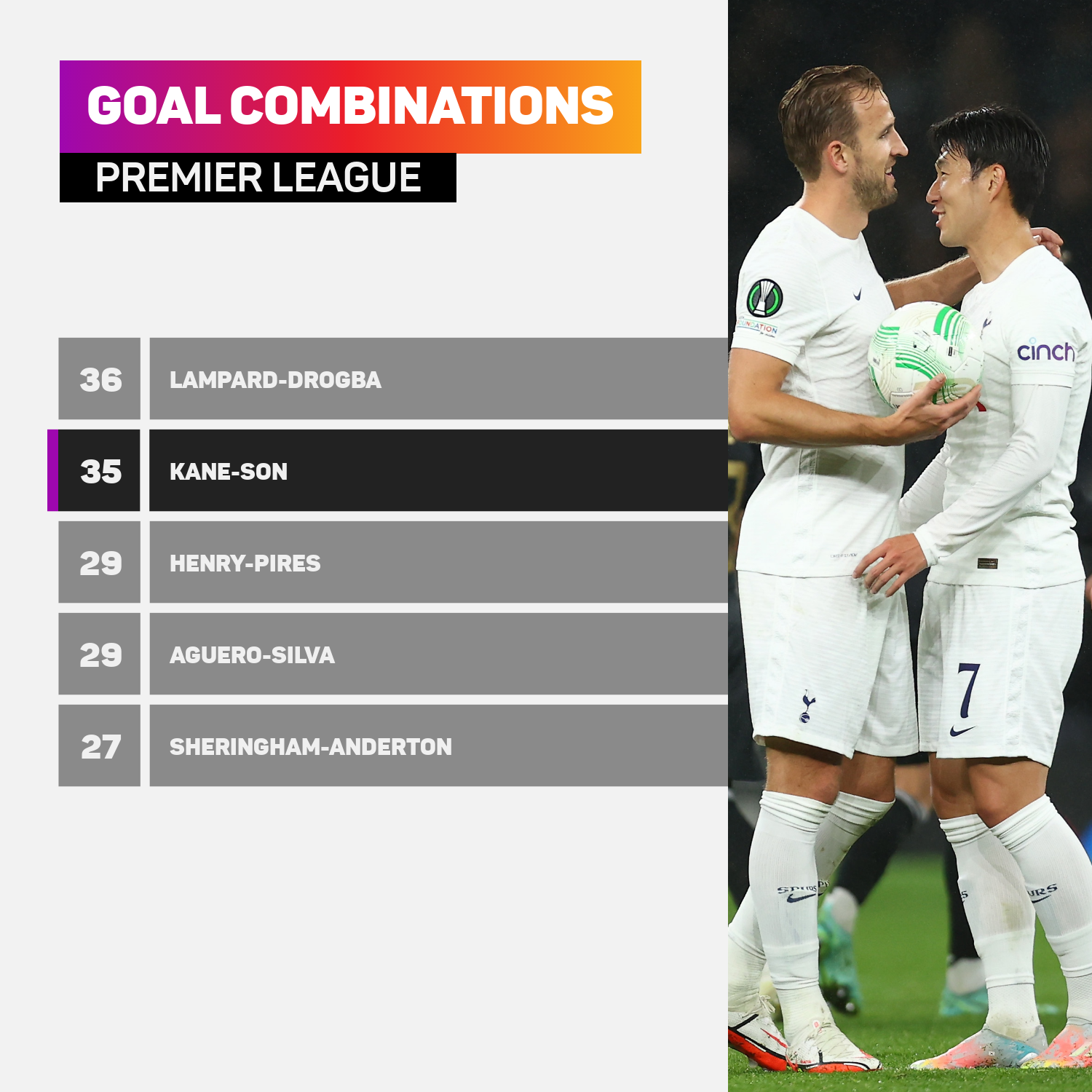 Indeed, the former England striker directly combined with Darren Anderton for 27 goals during their time together at Spurs; the fifth-highest tally in Premier League history.
"Every now and again, you come across people that understand how you play and accommodate you perfectly," he continued.
"Not everyone gets on that wavelength, but I definitely had it with Darren Anderton.
"Maybe it'd be a little signal or an eye contact, but he would understand exactly where I wanted the ball. 
"That's one thing understanding it, and there's another thing putting it exactly where it's needed to be. He was unbelievable at that.
"People ask me who my favourite players are that I played with. He's out there in the top three because he was phenomenal at putting the ball exactly where I wanted. He was a feeder. 
"I was the goalscorer at Tottenham, and I made a few for him as well."