John Stones rates Harry Kane as a striker in the class of Erling Haaland as he backed the England captain to break his Qatar World Cup scoring duck.
England have reached the last-16 stage without needing a goal from their skipper, taking seven points from their group games and scoring nine times in the process, with both totals unsurpassed at this tournament.
For Kane not to have netted any of those goals is a surprise, but he has three assists to his name, more than any other player across the group stage, and is contributing in important ways without putting the ball in the net.
Four years ago in Russia, Kane's six goals made him the Golden Boot winner, and he may yet hit a hot streak of form in the coming fortnight.
Whether he does or not, Stones is in no doubt as to the quality of England's number nine.
Asked whether Kane is a player of the same calibre as Haaland, who is a club-mate of Stones at Manchester City, the England defender suggested they were of comparable quality.
"Definitely yeah, it's difficult to obviously say. Erling's so new to our league and Harry has been playing in it all his life pretty much," Stones said.
"Players like those two, their quality always shines through. Maybe they do say 'does he need a rest or not?', [but] we never think like that.
"I think players that usually are scoring like Harry and want to score, you all saw his assist the other day was incredible, but those sort of players are a massive team player as well.
"The things that don't get spoken about, the positioning, the headers from corners that us as defenders appreciate massively, and what he brings to the team as a leader and as a person, as a presence, can outweigh sometimes what happens or the outcome of things."
That reckoning of Kane's diverse qualities is why England's players are not getting at the captain to find his scoring touch, ahead of Sunday's last-16 tussle with Senegal. All in good time, appears to be the message.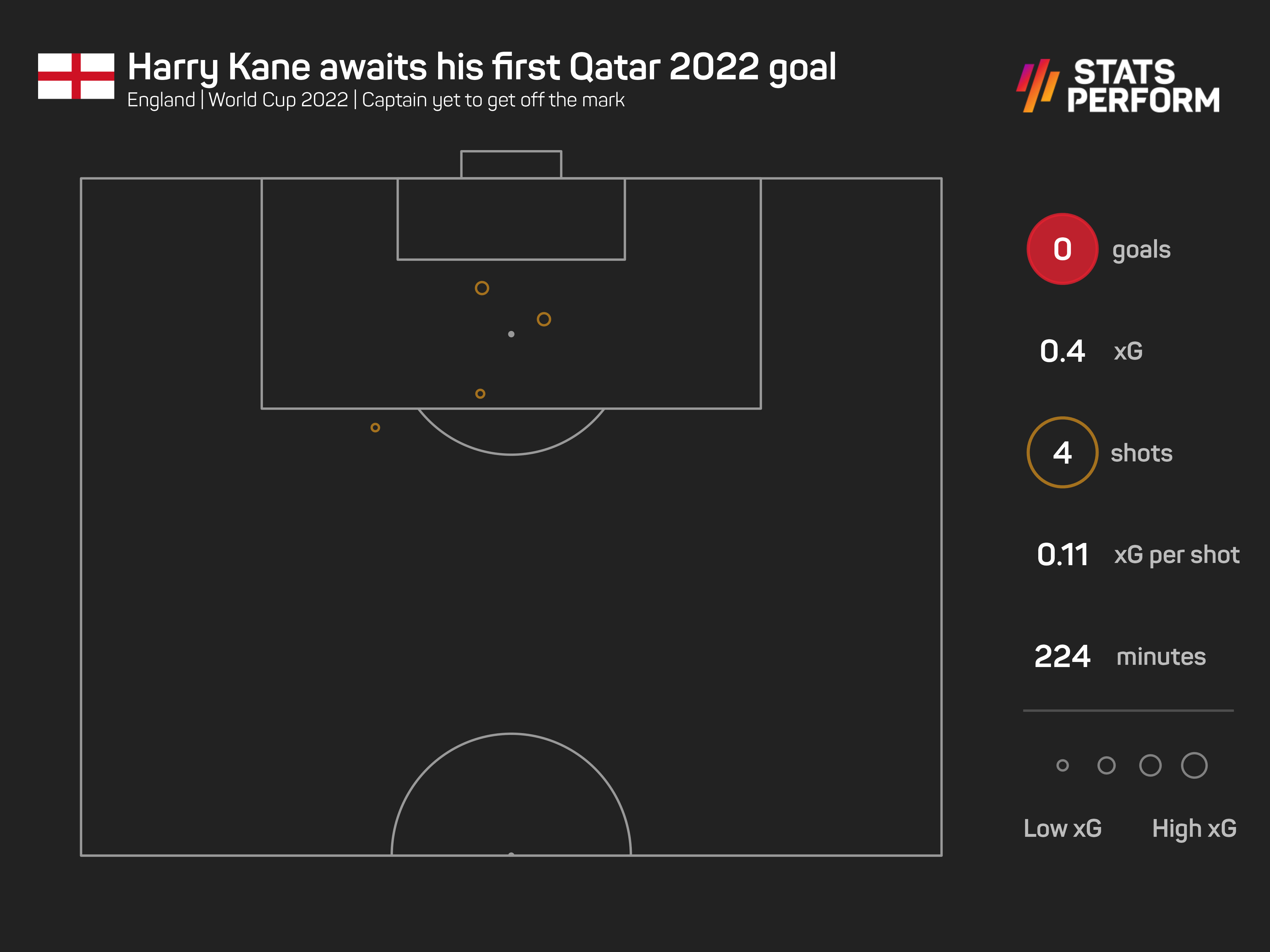 Haaland and Kane have both been prolific already in the Premier League this season, netting 18 and 12 goals so far for City and Tottenham respectively to sit first and second in the scoring charts.
While Haaland is missing out on the World Cup action because Norway failed to qualify, Kane has the chance to guide England to glory, a year after they finished runners-up at the European Championship.
Again looking at Haaland and Kane, Stones said: "They are both incredible players and incredible within their own rights as well.
"Harry's always been incredible with me, incredible to play with, and I'm sure he will get on the scoresheet soon."