Ralf Rangnick insisted that his priority will always be with the Manchester United team and not certain individuals amid ongoing questions over Cristiano Ronaldo's behaviour at Brentford.
United sit seventh in the Premier League but are two points behind fourth-placed West Ham with a game in hand after defeating Brentford 3-1 on Wednesday.
Ronaldo played a part in Mason Greenwood's goal, the second for United, at the Brentford Community Stadium but was removed nine minutes later, seemingly much to the Portugal captain's disgust.
The 36-year-old appeared annoyed as he wandered towards the dugout, where he sat on the steps as he continued to gesture as if he was asking why he had been substituted.
Rangnick, who could be seen having a word in Ronaldo's ear minutes later in an attempt to defuse the situation, said post-match that the commotion did not concern him, a stance he once again reiterated on Friday.
"I think we shouldn't make too much of a fuss out of it," Rangnick responded when asked about Ronaldo at a pre-match news conference ahead of Saturday's clash with West Ham.
"I can only speak for myself and my coaching staff. I explained that to him during the game, we had a little conversation after we scored the third goal. In fact, I told him the same as what I said in our press conference. 
"The job of a football manager is to help the team win the game and it was clear from our experience at Villa Park that this time we have to do things better. 
"We did it better and the only question was, who do we take off? Of course, Cristiano is a prolific goalscorer and he's a player that will always want to play and score goals. 
"The team is more important than whoever – Cristiano, Edinson [Cavani], Bruno [Fernandes].
"He was also asking why me 'why didn't you take off one of the younger players?'. The answer came five minutes later when one of the younger players scored the third goal. 
"Maybe Cristiano could have also scored the third goal, but football is not about maybe, it is about taking a decision in the right moment."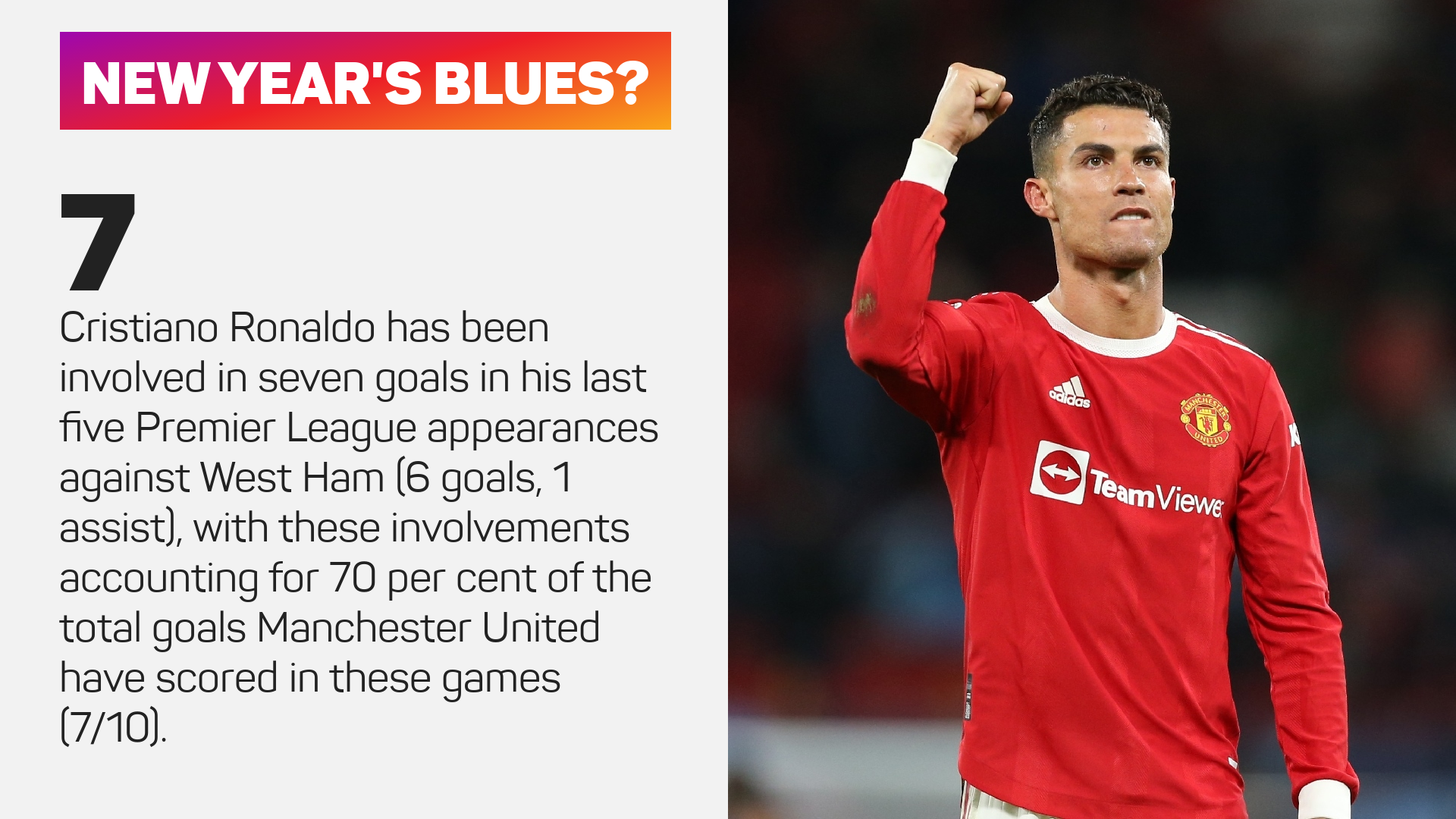 Asked for further clarification on his decision to send on centre-back Harry Maguire for Ronaldo, Rangnick added: "In a way in football it's a bit like chess, things can change so quickly during the game. 
"If you watched last night's semi-final [between Arsenal and Liverpool] in the EFL Cup things can change from one minute to another.
"In some parts of the game, you are dominating the game, pinning the other team back, and all of sudden it can be different. 
"Therefore it is important to be able to react to what the game needs now, to what the team needs and we had exactly the same decision at Brentford as at Villa, 70 minutes played, 2-0 up against a team who does not give up. 
"For me, it was logical with the negative experience we had at Villa Park to do it differently this time and it was clear we bring on Harry [Maguire] and then defend this 2-0 result and in the end we even scored a third one on the counter-attack and it was clear we were going to win the game."
#GoalOfTheDay: Around the World

A lovely move finished off by @MarcusRashford #MUFC | #PL pic.twitter.com/1Sx3Xqn171

— Manchester United (@ManUtd) January 21, 2022
Ronaldo will likely lead the line again at home to David Moyes' Champions League-chasing Hammers, who the striker has scored seven goals in his last five top-flight appearances against.
West Ham, however, have already won away at Old Trafford this season, winning 1-0 in the EFL Cup. Only three teams have ever won twice away against the Red Devils in the same season – Aston Villa (1919-20), Tottenham Hotspur (1989-90) and Chelsea (2004-05).
Rangnick appreciates he has to take a game at a time at the United helm as he refused to look to far ahead in terms of rebuilding at the club.
"My full focus as I have indicated is to win games with this team, in order to win games as a team we need to develop as a team," he continued.
"We need to improve in some areas, we have done so in the last couple of weeks, but there is still more space for that in vast areas of our game and this is where my focus is. 
"I'm not dealing with what might happen in four or five months, that is not on top of my list.
"It's about how we can win the game against West Ham, then the cup against Middlesbrough and then Burnley, playing Southampton and Brighton [and Hove Albion] at home, this is where my focus is."