Thomas Tuchel can understand why questions are being asked about Romelu Lukaku's disappointing form is himself unsure why the striker is currently struggling.
The Blues' club-record signing has scored just once in his last five appearances, with that solitary goal coming against non-league Chesterfield in the FA Cup.
Lukaku's struggles, coinciding with his return to the side after being dropped in the wake of a controversial interview, have been laid bare in his recent Premier League outings.
He had 21 touches in last week's 1-0 loss to Manchester City – the fewest of any starting player for either team – and 18 in Tuesday's 1-1 draw with Brighton and Hove Albion.
From his three shots across the two games, the 28-year-old hit the target twice but could not get on the scoresheet, leading to some public criticism from Tuchel in the week.
And ahead of Chelsea's home league meeting with Tottenham on Sunday, Tuchel said it is hard to pinpoint exactly what is going wrong for Lukaku in his second spell at the club.
"Welcome to reality," he said at Friday's pre-match news conference when asked if Lukaku is perhaps unfairly targeted. 
"We are in the spotlight, we are judged, all of us and that's daily business. It's like this. If you are a decisive player, if things go very well, people talk about you.
"If not, the same people talk about you. This is part of the business, like it or not. Nothing more to say."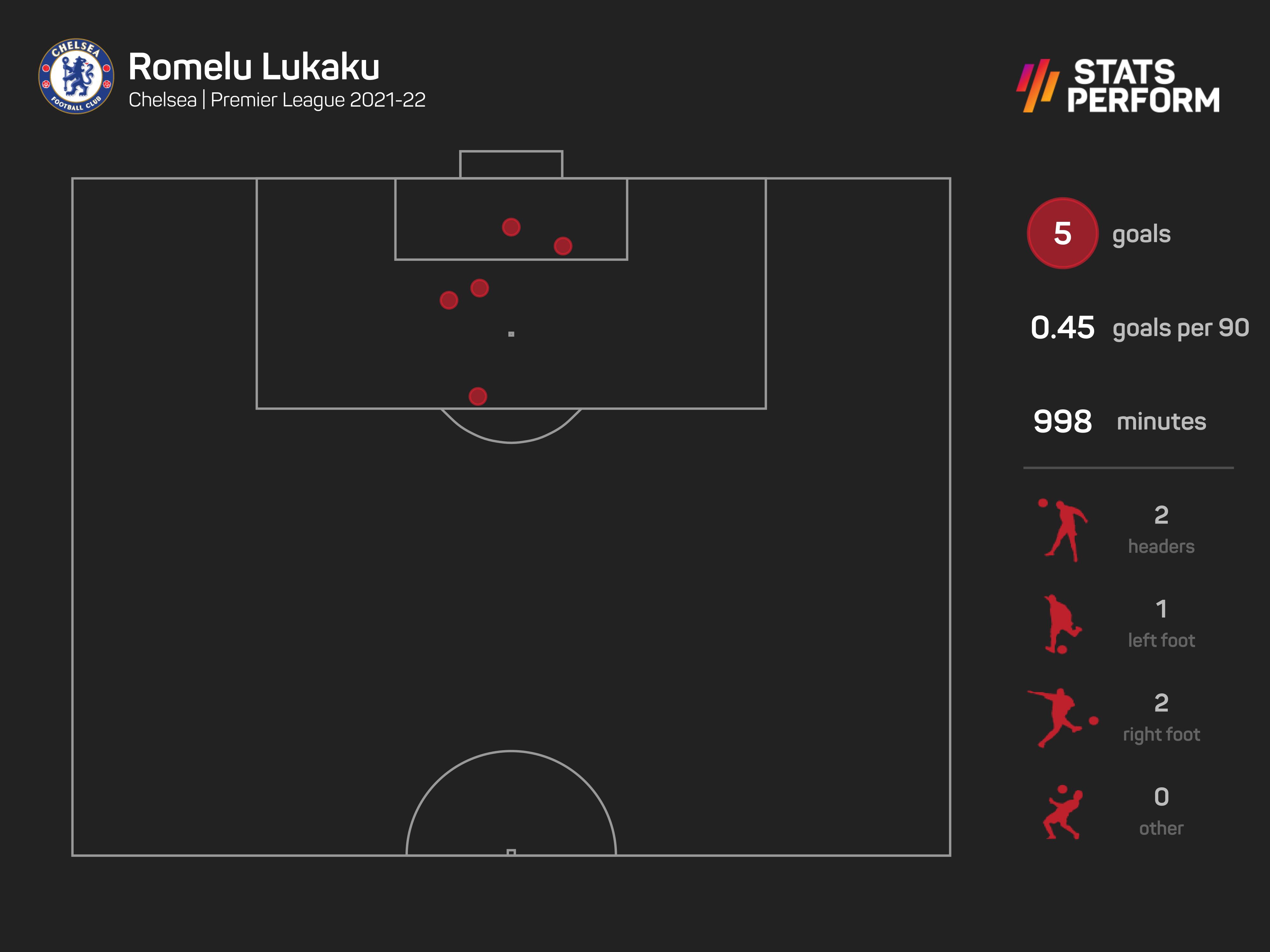 Tuchel added: "I don't know if I can explain his form. It's very rare in football that you have a situation or a problem with a one-thing solution.
"It's always a mix of a lot of influences. He was already more involved. He is struggling. We have already discussed the reasons.
"But he is not the only one we rely on to win games. There is nothing special to it."
Chelsea enter this weekend's London derby with Tottenham winless in four Premier League matches, leaving them 12 points behind leaders City having played a game more.
However, the Blues have already won three games against Spurs in all competitions this term, including twice in this month's two-legged EFL Cup semi-final.
Three goals and three points in #CheTot pic.twitter.com/KmpGtQrf30 Chelsea FC (@ChelseaFC) January 21, 2022
The last Premier League team to win three games against a single opponent in the same month were Aston Villa against Blackburn Rovers in January 2010.
Tuchel does not believe his side's recent cup success against Antonio Conte's men will act as any sort of psychological advantage on Sunday, however.
"We play now three matches in such a short time which is pretty unusual, uncommon normally," he said.
"That's why I think they know what we do, and we know more or less what they do. It's again for us to show up in games like this.
"They come from a late victory, that gives them a boost. We come from two wins in the cup.
"We play the match – it's not about having advantages and being philosophical about it. It's about delivering, being in the right mood and attitude to deliver a top performance."