Angry and frustrated, Stephen Curry said a non-call fuelled him in the Golden State Warriors' comprehensive victory at the Los Angeles Clippers on Sunday.
Curry posted a game-high 33 points to guide the NBA-leading Warriors (18-2) to a 105-90 win over the Clippers – Golden State's eighth in a row.
The two-time MVP scored 13 points in a final quarter, which saw Curry lose his cool after not receiving a foul call at Staples Center.
Curry thought he had been fouled by Clippers small forward Terance Mann, leaving the Warriors superstar outraged.
"I thought I got fouled, so I let my emotions go," Curry said afterwards. "And definitely fired me up, fired our team up -- you have to be able to direct that energy into just putting the ball in the basket, obviously, after that.
"So that's where I feel like we do it well, where you don't let it become a distraction for the rest of the game, and it obviously helped open up the game."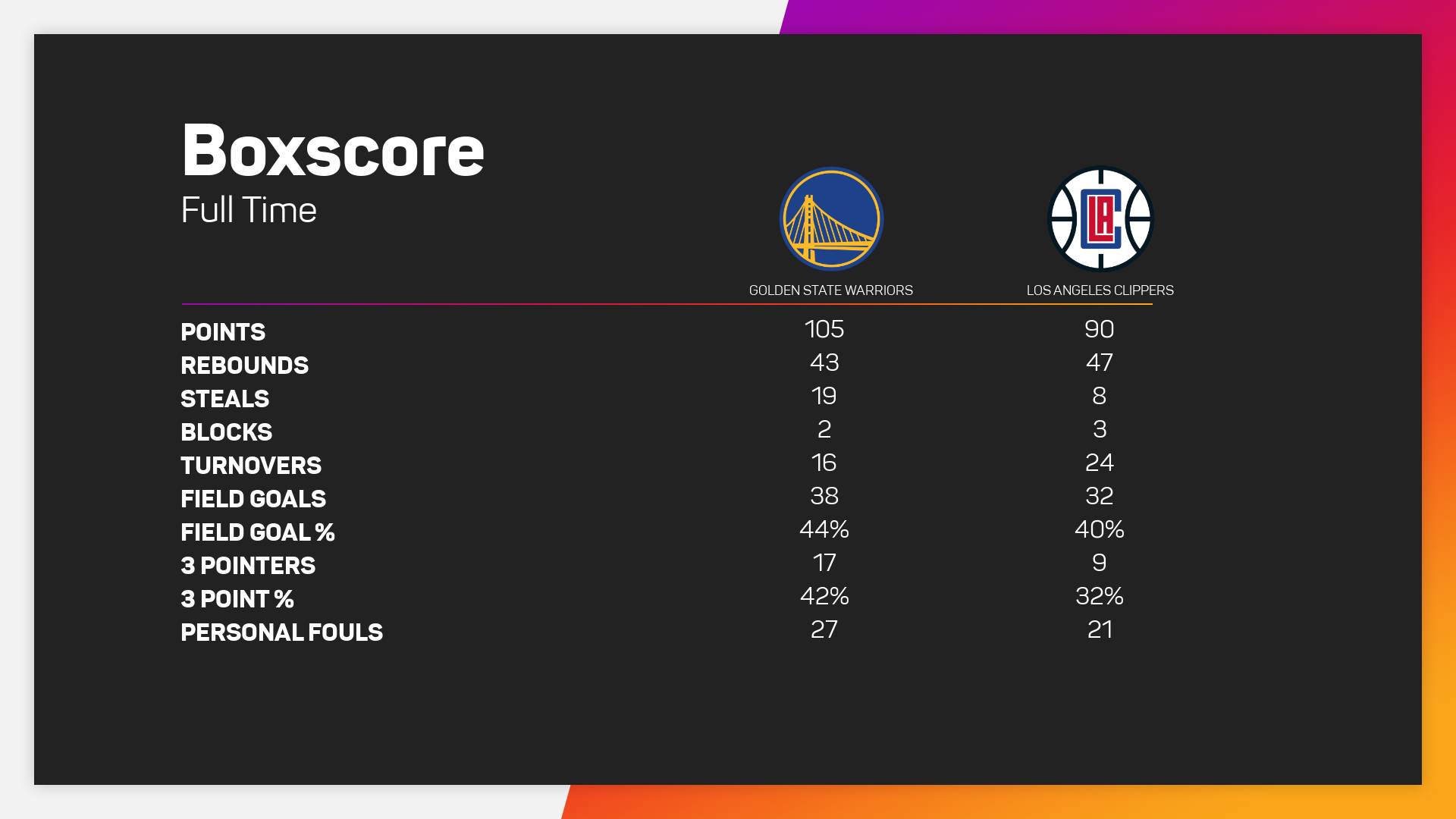 Curry is averaging 28.6 points, a career-high 5.8 rebounds and 6.8 assists (his best since 2014-15) per game in 2021-22, while shooting 46.6 per cent from the floor and 42.3 from beyond the arc.
Warriors head coach Steve Kerr: "It was as upset as I've seen Steph in a long time. And it was as upset as I've been in a long time, too. It's kind of a miracle that I didn't get a technical, but it seemed to get him going.
"Whatever it takes, I guess ... he clearly got fouled. Steph is a guy who, he's just so competitive, and when he knows he got fouled -- especially in a play like that in transition where it's right out in the open, easy to see, and he doesn't get the call, every once in a while he's going to snap.
"He doesn't do it often, but when he knows he's right, the competitor in him comes out and he'll kind of lose his mind a little bit, but it often spurs him, like it did in this instance."