Steve Kerr saluted the San Antonio Spurs after they ended the Golden State Warriors' 11-match winning home streak in the NBA on Saturday.
The Spurs consigned the Warriors to a shock 112-107 defeat at Chase Center, halting their longest run of victories in their own backyard since they reeled off 54 in a row from January 2015 to March 2016.
League leaders Golden State rallied from 18 points down in the third quarter, but a run of 8-1 closed out an upset for the 8-13 Spurs.
Dejounte Murray scored 22 points and claimed 12 rebounds, with Derrick White finishing with 25 points in a stunning success for San Antonio as Stephen Curry's 27-point haul to go with eight rebounds and five assists was in vain.
Warriors head coach Kerr praised the Suns for a stirring display.
He said: "The Spurs were great. They took it to us right from the outset. They came in playing well, they had a ton of energy, they ran right through us, right past us.
"We just had a tough time getting going, but the fact that our guys gave themselves a chance in the second half with that competitiveness was indicative of the kind of team we have and the kind of guys we have."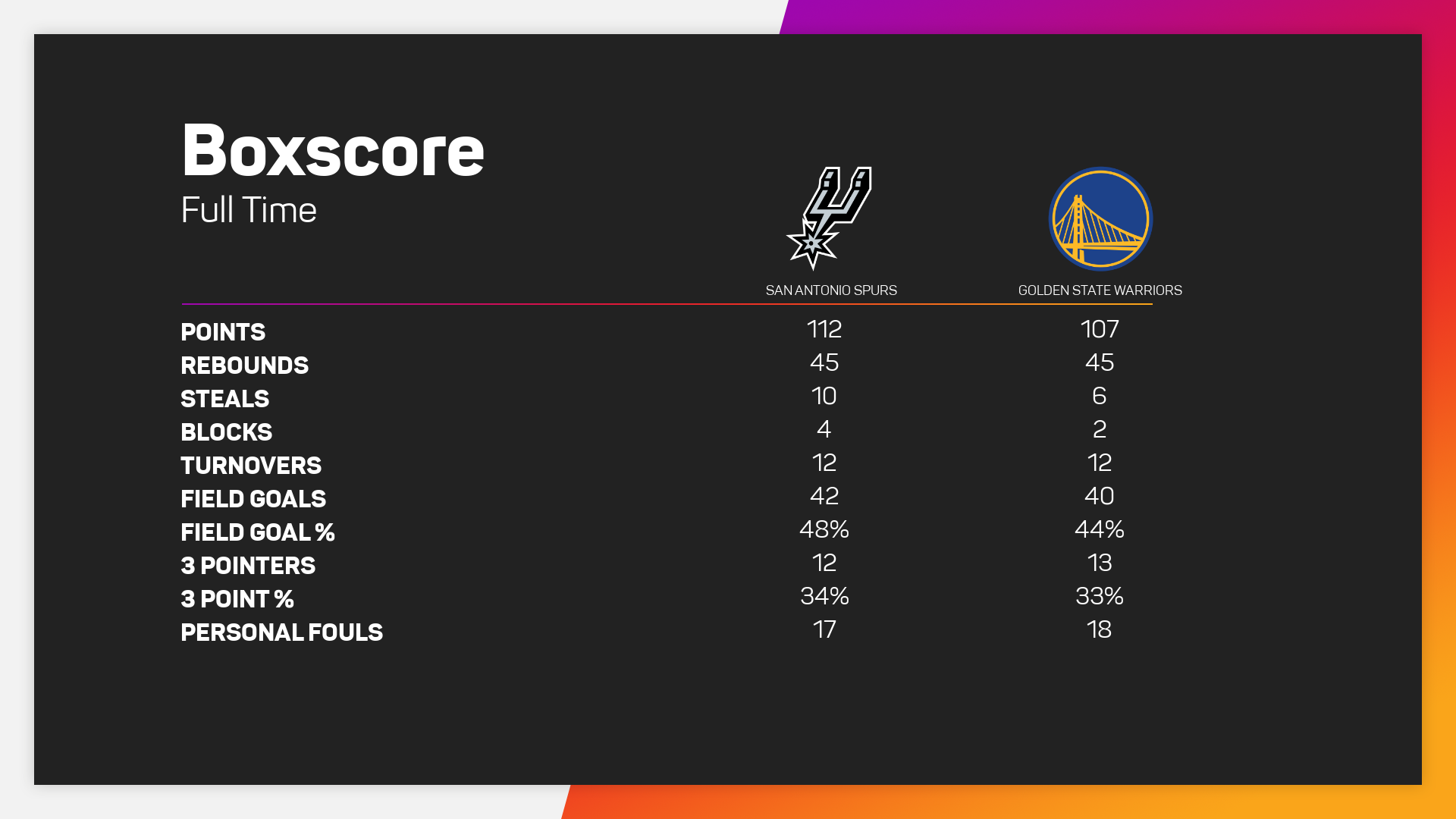 The Warriors (19-4) were brought back down to earth on the back of halting the Phoenix Suns' 18-game winning run.
Yet Spurs head coach Gregg Popovich felt Kerr's men showed why they are such a force with the manner in which they rallied in the third quarter.
He said: "They really showed their championship mettle by coming back and playing as hard as they did.
"You can see why it's a special program and why they're championship calibre guys. It's not just about the talent, it's all the other stuff and they've got it in spades."