Diego Simeone has confirmed that Luis Suarez will play for Atletico Madrid against Valencia on Saturday, despite a lack of form and apparent recent falling out between the pair.
The Uruguay international is Los Rojiblancos' top scorer in all competitions this season with nine goals, but has only found the net once in his last 11 club matches.
Suarez made his frustration known when he was substituted during last month's 2-1 defeat at Sevilla, appearing to direct expletives towards his manager.
The 34-year-old is out of contract at the end of the season and has been linked with a Premier League reunion with former Liverpool team-mate Steven Gerrard at Aston Villa, but Simeone insisted at a news conference ahead of the weekend's clash at the Wanda Metropolitano that he has spoken to Suarez and intends to play him.
Atletico have been on a poor run of late, winning just one of their last six LaLiga games and being eliminated from both the Supercopa de Espana and Copa del Rey in their last two outings.
"Luis Suarez will play," the Argentine coach confirmed. "I have no doubt that these moments make us stronger, because we have been in difficult moments and very good ones during my ten years at the club [as a coach].
"This moment is something we've never experienced before and it is like life itself, we need to defend ourselves continuously. What you did yesterday doesn't count, it counts what you do today and I love it like this because this is what happens in life itself.
"I've already talked to Luis and with the club. With all the people I've needed to, we've talked already. They know what I think, and I'm [currently] thinking about the match against Valencia."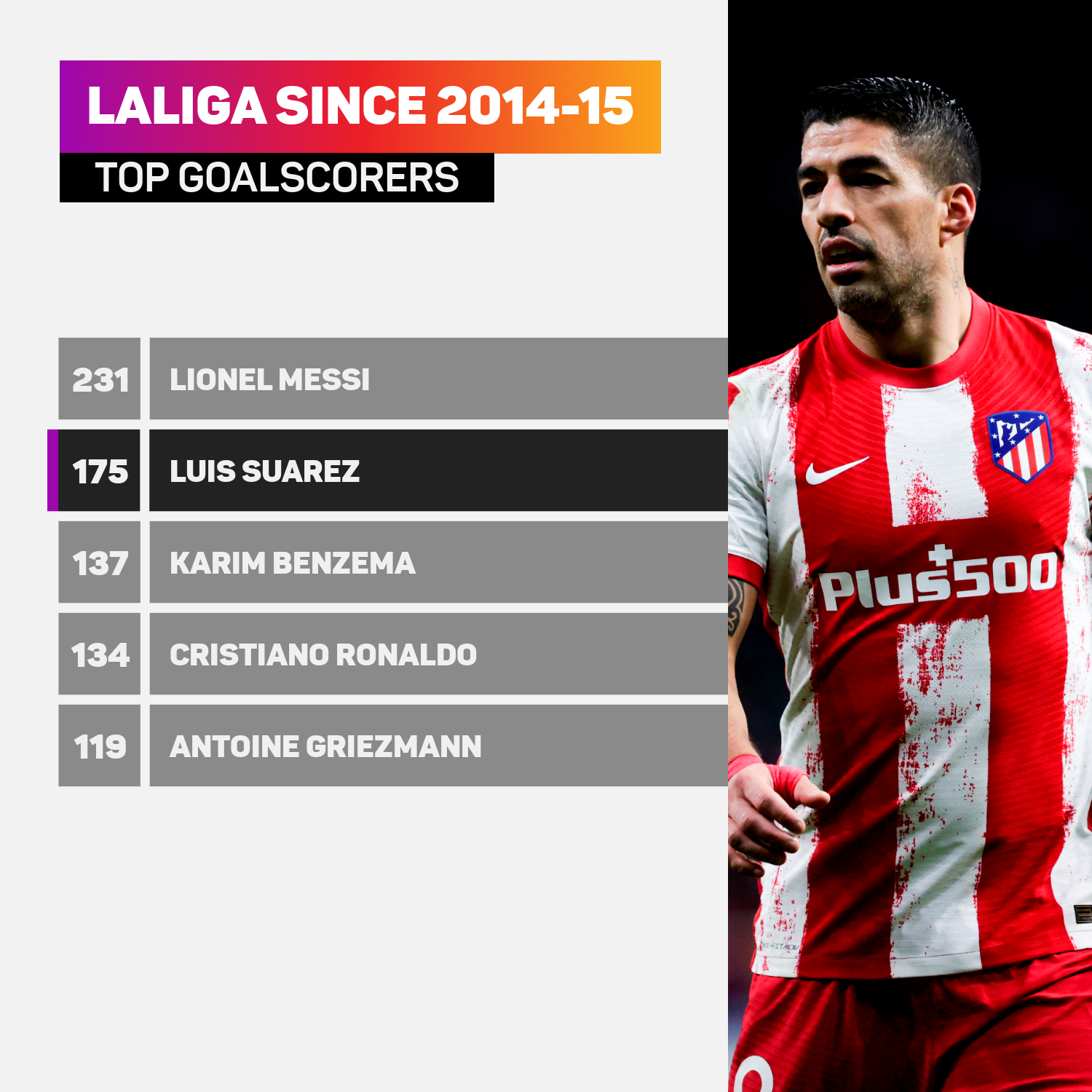 Suarez has scored 30 goals across all competitions since his arrival at Atletico from Barcelona in September 2020. Karim Benzema (54) and Gerard Moreno (41) are the only players currently based in Spain to have scored more often during that time.
Additionally, only Lionel Messi (231) has more than Suarez's 175 LaLiga goals since the Uruguayan joined Barcelona from Liverpool in July 2014.