Max Verstappen joked he "can barely sleep" after Lewis Hamilton suggested his title rival might be feeling the pressure as he fights for a maiden world championship crown.
Red Bull driver Verstappen leads Hamilton by five points ahead of this weekend's Russian Grand Prix, where he will serve a three-place grid penalty after colliding with the Mercedes man at Monza two weeks ago.
This is the closest the top two have been after 14 races since the 2016 battle between Hamilton and Nico Rosberg (two points).
While Verstappen is seeking his first title in what is his seventh season in Formula One, Hamilton has finished top on seven occasions, the first of those triumphs coming in 2008.
The Briton was involved in a tense battle while with McLaren the previous year and, reflecting on that experience, believes he knows exactly what Verstappen is feeling right now.
"Obviously he won't admit to it, and I'm not going to make an assumption, but I'm just saying I remember what it was like battling for my first championship," he said on Thursday.
"The pressure definitely mounted up. It was difficult. It was intense. I was going through a lot of different emotions and I didn't always handle it the best and that's to be expected.
"I know the pressure that comes with it and the experiences, so I can empathise with that.
"I do believe that he will continue to get stronger, and I'm hopeful we won't have any more incidences like last time through the rest of the year.
"I never expect a driver to back down. What's important is that we just continue to race hard and fair, and I have no doubts that we will both be professional and learn from the past."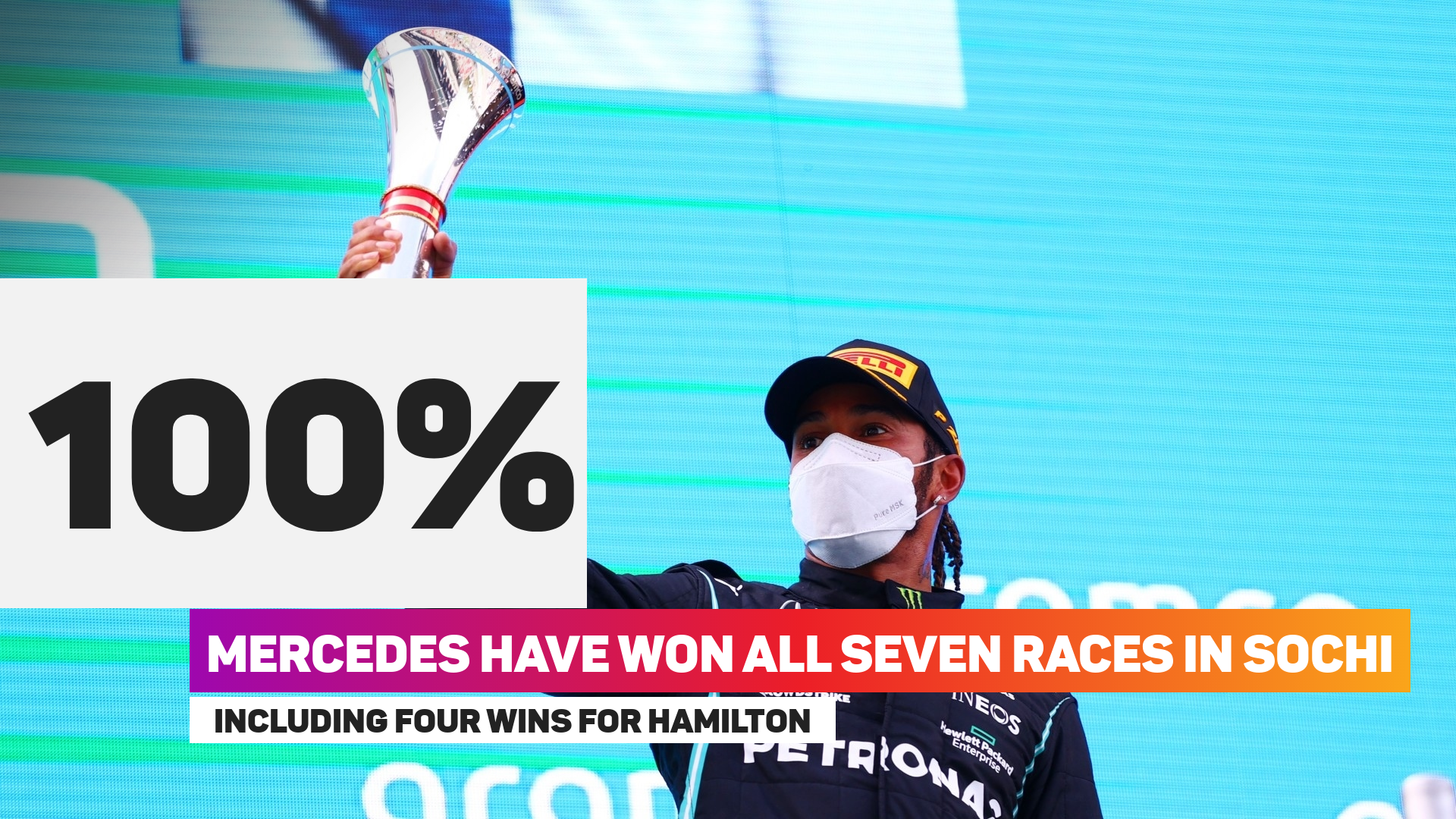 However, when those comments were relayed back to championship leader Verstappen, the Dutchman offered a sarcastic response.
"I'm so nervous I can barely sleep. It's so horrible to fight for a title. I really hate it," he said.
"Those comments just show that he really doesn't know me. Which is fine. I also don't need to know him.
"I just focus on myself and I really enjoy it out there at the front, and hopefully we can do that for a very long time.
"I am very chilled. It is the best feeling ever to have a car, a great car, where you can go into every weekend and you can fight for a win."
Mercedes have triumphed at Monza every year since 2014 – no team has won more races at a single grand prix without failing – and Hamilton has the chance to reclaim the title lead should that be the case again this weekend.
"It's very, very important, as important as it can be," Hamilton said.