Massimiliano Allegri declared "I like criticism" as he embraces the challenge at Juventus ahead of his 400th Serie A game in charge against Sampdoria on Sunday.
Juve are in the bottom half of the table after picking up only five points from as many games at the start of the season.
The Bianconeri came from behind to secure their first Serie A victory of the campaign on Wednesday, beating Spezia 3-2.
Critics have rounded on the Turin giants early in Allegri's second reign as Juve boss, but the 54-year-old is embracing the opportunity to turn things around.
He said during a press conference on Saturday: "I came back here to help a club I am very attached to win again. I like criticism, our situation is a challenge and I love challenges. With calm, we will get there."
Allegri added: "When I hear the criticisms, and I read everything, they are interesting. Some are constructive and I think about it, some I need to understand that I have to do the opposite."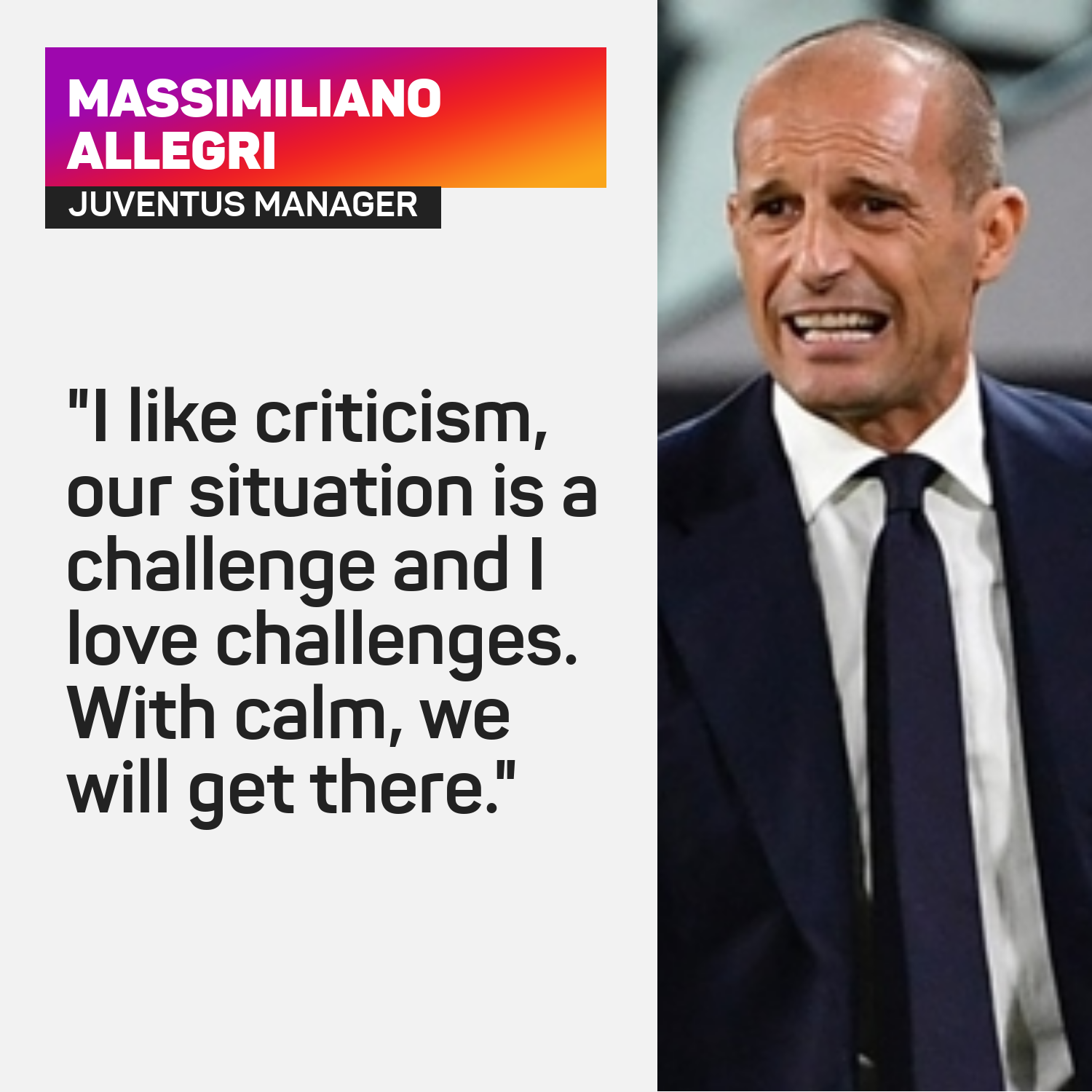 Juve have won four consecutive matches against Samp and have beaten them six times in row at home by an aggregate score of 19-2.
The Genoa club are level on points with the Bianconeri and were hammered 4-0 at Napoli last time out.
Allegri hopes the victory over Spezia has given his side the confidence to claim back-to-back wins in his landmark game, with a Champions League showdown against holders Chelsea to come next Wednesday.
He said: "We're missing the results, because when you win, your self-esteem rises, you work better. So we have to think about beating Sampdoria tomorrow.
Allegri continued: "We will try to play well and win the game, the first at home. Then we will think about Chelsea. There will be changes and we need to recover energy.
"There are many players who have played six or seven games in a row and tomorrow we will see [what team to select]."
Adrien Rabiot misses out due to an ankle injury, while Allegri revealed goalkeeper Mattia Perin will play.