Xavi has insisted Kylian Mbappe and Erling Haaland were never realistic targets for Barcelona, though he is confident he will have money to invest in the squad. 
Barca wrap up what has been a turbulent season against Villarreal on Sunday. 
The Blaugrana will finish second in LaLiga, a testament to the work done by Xavi since he replaced the much-maligned Ronald Koeman earlier in the campaign. 
However, they were knocked out of the Champions League in the group stage and fell to a defeat to eventual winners Eintracht Frankfurt in the Europa League quarter-finals, while there was no success in the Copa del Rey either. 
The 2021-22 season came on the back of Lionel Messi's shock departure, as Barca grappled with financial issues that saw the superstar leave for Paris Saint-Germain. 
Ferran Torres, Pierre-Emerick Aubameyang and Adama Traore arrived to bolster the squad in January, though the latter two were on a free transfer and a loan respectively. 
Barca were linked with moves for Mbappe and Haaland. However, Mbappe is weighing up offers from Paris Saint-Germain and Real Madrid while Haaland is joining Manchester City, and Xavi has claimed there was never any chance of the Blaugrana having the financial capability to sign such players.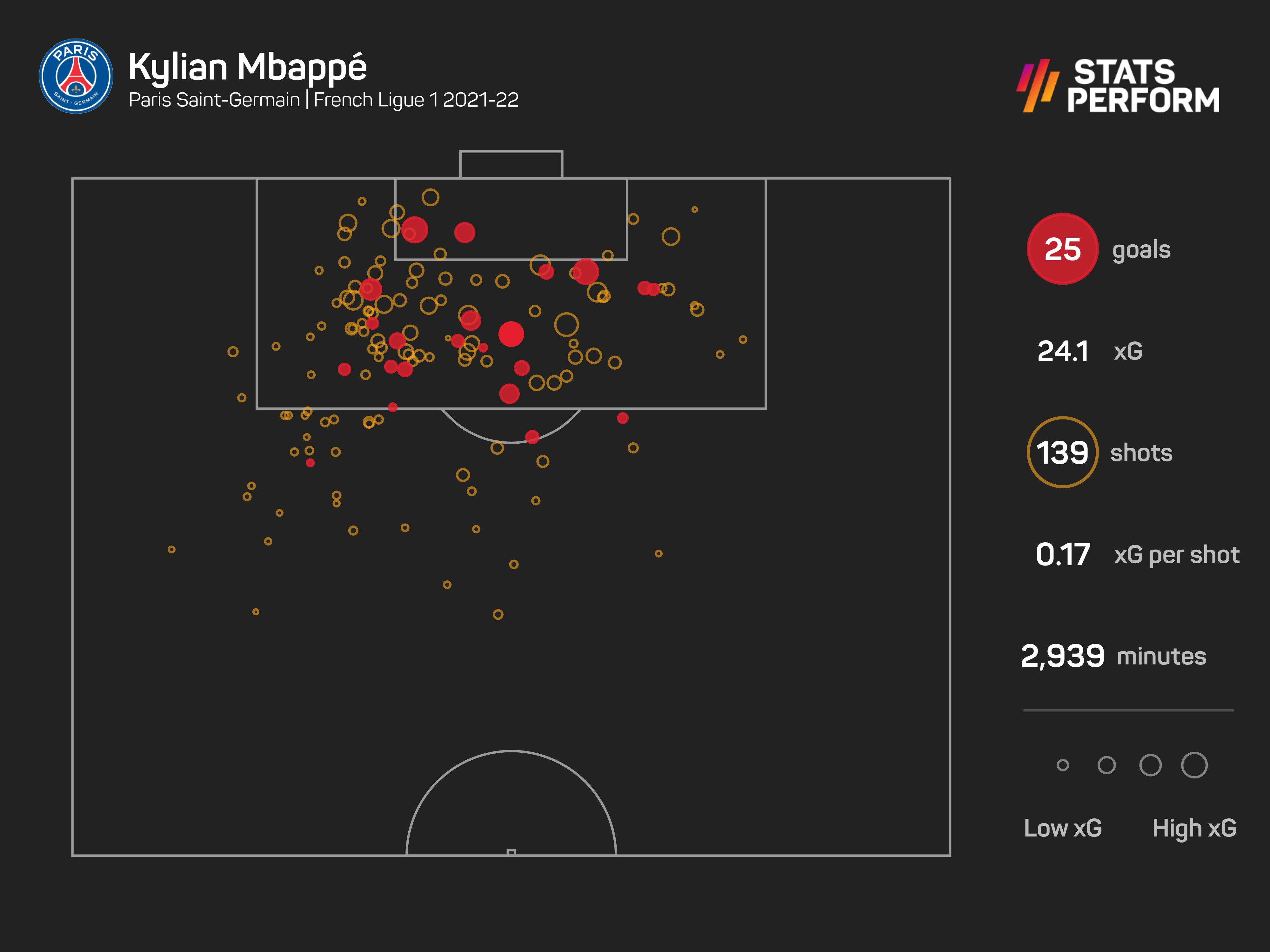 "Ask me another question," he told a news conference on Saturday. "Mbappe, let him do what he wants, let him be happy.  
"We do not enter into this equation. I do not understand the question. 
"We cannot put a lot of money in. The economic situation is what it is. We did not enter the bidding of Haaland or Mbappe but that is what we have inherited. 
"There is no need to look back. You have to carry on. We have to compete and win titles again, we need to be competitive from now on. 
"The president transmits confidence to me and that we will be able to invest in our squad. We have made a plan and we will try to execute it.  
"The economic situation is serious but it is not my turn to talk about money. I'm here to talk about football. The economic problems are what they are, but let's talk about football." 
One player who has been heavily linked is Bayern Munich star Robert Lewandowski, who plundered 50 goals in all competitions in the 2021-22 campaign.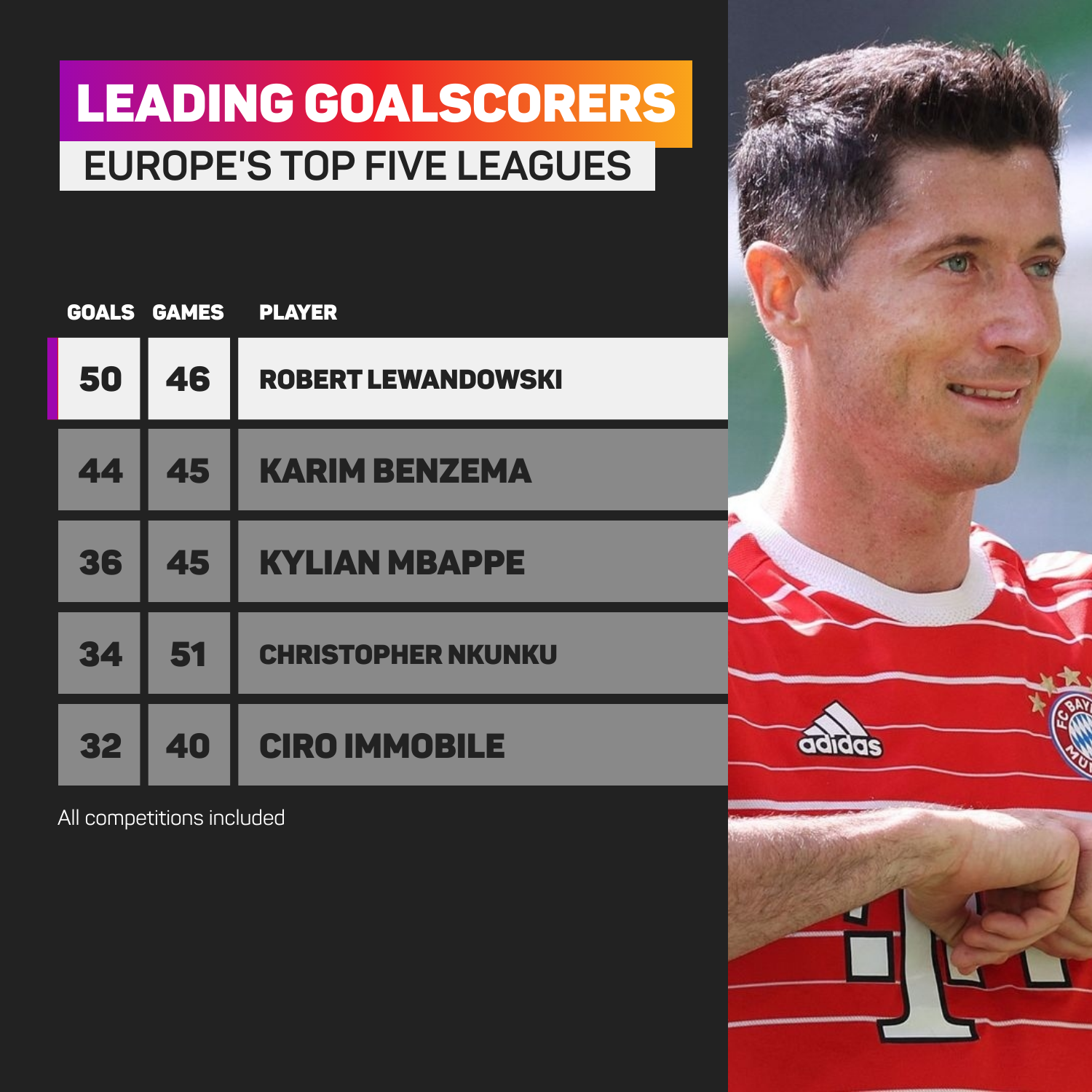 No player across Europe's top five leagues has scored more goals than the Poland striker this season, but he has told Bayern he wishes to leave and will not be signing a new contract, with his deal ending in June 2023. 
However, LaLiga president Javier Tebas on Friday cast doubt on Barca's ability to be able to afford the 34-year-old. 
Asked about Lewandowski, Xavi said: "It is one of the possibilities that may come. He has said it himself.  
"There are some negotiations involved. It will not be easy with Bayern involved." 
One possible outgoing at Barca who could free up funds would be Frenkie de Jong. Both Manchester clubs are credited with an interest in the Netherlands international who joined from Ajax in 2019, though it has been reported the 25-year-old is in no rush to leave the Camp Nou. 
"Here we go back to talking about the economic situation," replied Xavi when pressed on the De Jong speculation.  
"He is, for me, a great player who is very capable and very dominating, he can help us a lot, but we go back to talking about money and I don't want to do that."